Description
Statement:

1.This Halo3: ODST helmet is an unpainted version based on the painted version for DIY, which are subject to the actual product.
2.Limited time order, pre-sale mode; if you are keen on diy helmets, come and have a try~
3.This product is officially sold, but it is not in stock, according to the order quantity, the production cycle is about 30 working days, please place an order with caution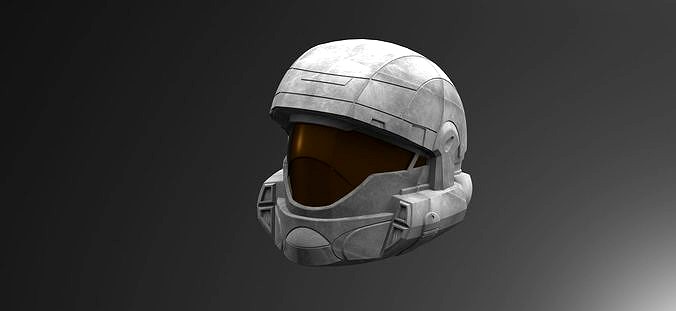 Repainted by our customer:
Facebook: @Bella Marie Hartigan
Facebook: @Adam Penny
Game: Halo 3
Character: ODST
Color: Unpainted,DIY
Size: One Size, Fitting Adult Head Normally - head circumference about 62cm.
Include 1*Helmet.
Material: ABS+Resin
1:1 Scale Replica Unpainted Halo3: ODST Cosplay Helmet
However, please note:  that the helmet is only used for cosplay, it does not have professional protection functions, if you want a special riding helmet, in order to better protect yourself, please go to a qualified store to buy.
"Soldiers, We are ODST, the best soldiers in the army.
If we fail, these aliens will attack earth.
They will take our land, kill our children, and enslave our people.
We must win, your family is waiting for you.
You all heard it! 
Check your equipment.
It is time for adventure!"
Why order from us?
 
     



WHY ORDER FROM Xcoser?

- We have More 150+ professional Artisans
   With Full-Time Jobs in the world.
- 100% Satisfaction
- More than 600,000 Customers per year
   choice our brand "Xcoser"
- Free Shipping Worldwide * 
- 5+ Stars Customer Friendly Support + Live Chat
   plus Smile Quickly Responds
- Orders Shipping so express come your side
- 100% secure checkout process
- 100% Hand-made with Love
Size chart
Xcoser ODST Helmet (unpainted)
I order the unpainted ODST helmet, and it arrived very fast, about a week and a half later. Though on unboxing I found a problems with the helmet straight away and contacted Xcoser straight away with photos if the problems. Xcoser customer services emailed me back within 24 hours and said that they would ready the problems with the helmet straight away. About a week later I received a replacement helmet in perfect condition.
The helmet itself has brilliant detail and is pretty lightweight for a resin helmet. The visor is a little see through and not really dark enough to hide your face if you intend to wear it, you could put a darker tint on it yourself. If you are going to be wearing the helmet I would advise that you buy a U Channel rim from amazon just to protect the edge of the neck ring. Apart from that 5 starts for detail, quality and customer service
Payment & Security
Your payment information is processed securely. We do not store credit card details nor have access to your credit card information.